Eastwood Gardeners' Club.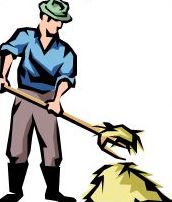 We are a large friendly & very chatty Garden Club, our members come from Thornbury, Wotton, Berkeley & surrounding villages.
We usually meet at 7.30pm on the second Tuesday of each month (doors open 7.00pm) in the Avon Hall, Turnberries, Bath Road, Thornbury BS35 2BB. (map)
Annual membership is £20 - Visitors Welcome (£4 per person.)
We organise two or three garden visits a year and also a holiday. In the past we have visited gardens in France & Ireland.
We also hold a well supported Annual Show.


View/Download our 2023 - 2024 programme
For further details of club meetings, please contact the Secretary:

Carol Laycock
Telephone: 01454 411 528
Email: secretary.egc95@gmail.com