May Hill & District Gardening Society was formed in the early nineteen seventies "to promote improvements in gardening and to provide a forum for exchanges of opinions and in gardening techniques." 
Members consist mainly of May Hill village residents but our friendly, thriving and lively club also draws members from the surrounding area.  Several of our members have quite large gardens and, being very keen, attend meetings of other societies e.g. The Hardy Plant Society, The Gloucestershire Organic Gardening Group, The Wildlife Trust, NCCPG, etc. 
The Club holds monthly evening meetings throughout the autumn and winter, with talks or demonstrations about a wide range of subjects of interest to gardeners. These meetings take place at The Methodist Chapel on May Hill (GL17 0NP) commencing at 7.30 p.m.  During the lighter evenings from April to August the members go out on garden visits and the normal format is to meet up outside The Village Hall at 6.30 p.m. for directions to be distributed, and possible car-sharing arrangements made.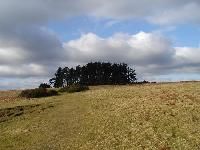 May Hill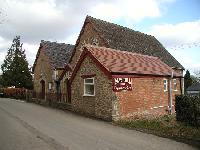 The Methodist Chapel