Newent Gardening Club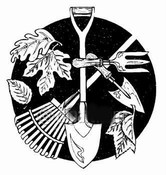 Newent Gardening Club was formed in 1983 with its first meeting being held on Wednesday 26th October in the Newent Market Hall with 51 members present.
In January 1984 the venue moved to the Newent Community Centre, first to an upstairs meeting room and then, as numbers steadily rose, to the Main Hall. In January 1990 the Club moved to the Memorial Hall to escape a dramatic rent increase. A longer history of the club is available by following this link
The Club still meets in the Memorial Hall, Newent at 7.30pm on the third Thursday of every month. (There is no meeting in December). View/Download our programme.
The aim of the Club is to promote improvement in gardening, but the under-lying theme is that gardening should be enjoyable. To this end the social side of the Club is as important as the business.
Thinking of joining? What is in it for you?
Each month we can be entertained by various speakers, all experts in their subject. Members have the opportunity to learn and ask questions from the people who really know. During lighter summer evenings the occasional meeting out at a garden may be organized, also other trips further afield.
Discounts
Club members currently enjoy discounts at some of the local garden centres and 50% off seeds from the Dobies catalogue along with 10% off non seed items.
Membership
Membership for 2020 is £15 per person. Visitors are charged £3 per meeting. Visits away from the hall generally incur an additional charge.
The Plant Table
At meetings from early spring onwards there is a table selling plants. The proceeds go directly into the Club funds to help pay for the renting of the hall, printing of membership cards, etc., etc. Fund-raising is a vital part of any club, so members are encouraged to bring along any spare plants or seedlings that are surplus to requirements. There can be some wonderful plants for sale at bargain prices.
Competition
Each month a competition is held for the best particular plants, flowers, vegetables, etc. A record is kept throughout the year of the monthly winners and cups are presented to the overall champions at the AGM which is held each January.
---
We hope the above gives you a little idea of what goes on at Newent Garden Club, and if you do come along on a meeting night you are sure to make new friends with whom you can swap tips and have a chat about gardening.
For further details, please contact:

Angela Danby (Chairman),
Woodlands,
Anthony's Cross,
Newent,
GL18 1JF.
Tel. 01531 820761 or email newentgardeningclub@gmail.com
VISIT US ON FACEBOOK
---
You can also follow this link to:
33 years of Gardening in Newent