Please confirm details with the club, especially near Bank Holidays and in the Summer Months, when many clubs have garden visits instead of talks.

.
Shows
The show season is over for this year.
Remember to send us details of your shows for 2018.
Events
View full list of forthcoming events
Remember to send us details of your events for 2017.
March 2017 Newsletter
Follow this link to read it.
The GFGS Guild of Judges
The Guild of Judges is a sub committee of the Federation. We provide training for novice judges and refresher seminars for experienced judges in accordance with the RHS Horticultural Show Handbook. Our primary object is to provide trained and objective judges for local shows.
More...
SOS TO GLOUCESTERSHIRE GARDEN OWNERS


The National Gardens Scheme has been opening gardens to raise money for nursing and caring charities since 1927. Now some 3,800 gardens open annually for the Scheme, but we need every one of them and more so we can continue to make generous donations to charities such as Macmillan Cancer Support, Marie Curie Cancer Care and the Queen's Nursing Institute. So we're always looking for new garden owners willing to take the plunge and open their gardens to the public. We know that you are all keen gardeners as members of the Gloucestershire Federation of Garden Societies, so would any of you consider opening for the NGS? Whether your garden is large or small, traditional or modern, filled with cottage garden plants or whispering grasses, we'd love to hear from you. And don't be daunted by the prospect. The Gloucestershire NGS county team is formed of volunteers who will be only too happy to advise and help you through the opening process.
So don't hide your horticultural lights under a bushel. If you feel like giving it a go, get in touch with Vanessa Berridge on 01242 609535 or vanessa.berridge@sky.com. We look forward to hearing from you and to visiting your gardens.
Advertisements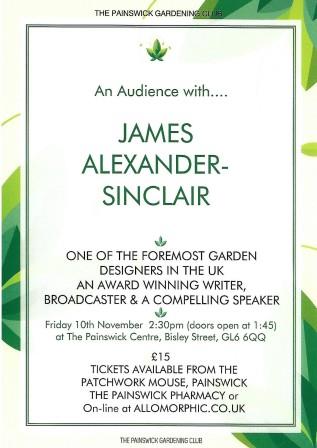 The Cock-A-Doodle-Do! Trust
Open Garden Dates & Information Registered Charity No 1160951
Miserden Nursery
South West Counties
Allotments Association
Find professional gardening services in the
Gloucestershire Gardening Directory
The Gloucestershire Federation of Gardening Societies (GFGS) is a Charitable Trust (Registered Charity No. 257391) that offers help and support in all aspects of gardening and horticulture to gardening clubs and societies in Gloucestershire and the surrounding counties.
Relevant suggestions, regarding the content of this Web Site, are welcome. Please send them to the secretary at Cwm Well Cottage, Little Dewchurch, Hereford, HR2 6PS or email secretary@gfgs.org.uk